Jesse McCartney Actor Paint By Numbers is a system where a picture is divided into shapes, each marked with a number that corresponds to a particular color. You paint in each shape and ultimately the picture emerges as a finished painting, and the best part about painting by numbers is that you can paint your masterpiece with no previous painting skills and it's suitable for all ages.
Are you struggling to find the perfect gift for a loved one or friend? Look no further than a Paint by Numbers kit! With its broad appeal and versatility, it's a thoughtful present for any occasion, including Christmas, Thanksgiving Day, New Year, birthdays, and more. Plus, it's suitable for people of all ages, so you won't have to worry about choosing the right gift for a specific age group. Not only is it a fantastic gift choice, but painting by numbers also provides significant benefits. By engaging in this activity, you can improve your focus and concentration, helping you to feel more relaxed and centered. It's the perfect way to unwind after a long day or to take your mind off stressful situations. For those who are looking for a new hobby or a fun way to pass the time, Paint by Numbers kits are an excellent option. They're a great way to channel your creativity and express yourself, all while enjoying a low-pressure and relaxing activity. Whether you're a seasoned artist or a complete beginner, there's something for everyone with these kits. So why wait? Discover the fun and benefits of Paint by Numbers kits today, for yourself or as a gift!
1x Numbered acrylic paint set (About 24 different colors, depending on the painting).
1x Numbered high-quality linen canvas.
1x set of 3 paint brushes (1x small, 1x medium, 1x large).
Reference paper and a copy paper of the canvas.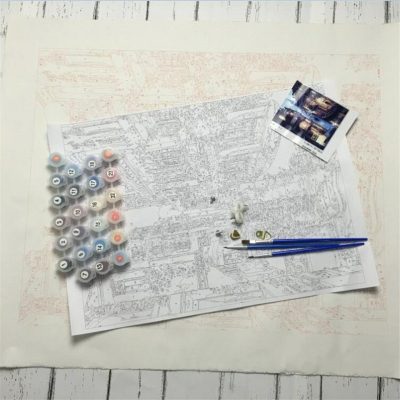 Lay your canvas preferably on a flat space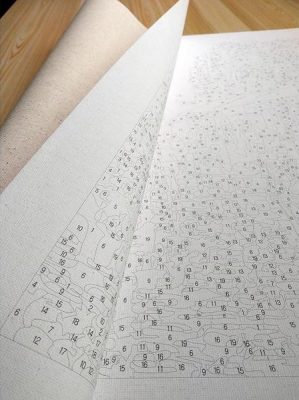 Compare the numbers on the paint containers with their corresponding numbers on the canvas and start filling the areas.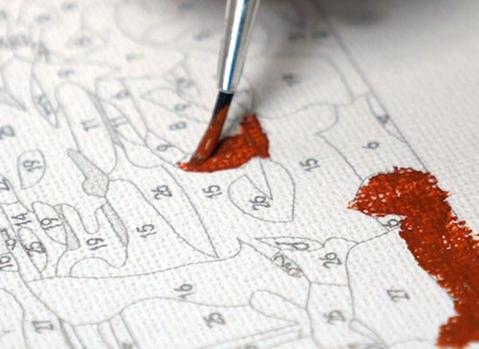 Once you fill all the areas in the canvas you will end up creating your masterpiece Paint by Numbers